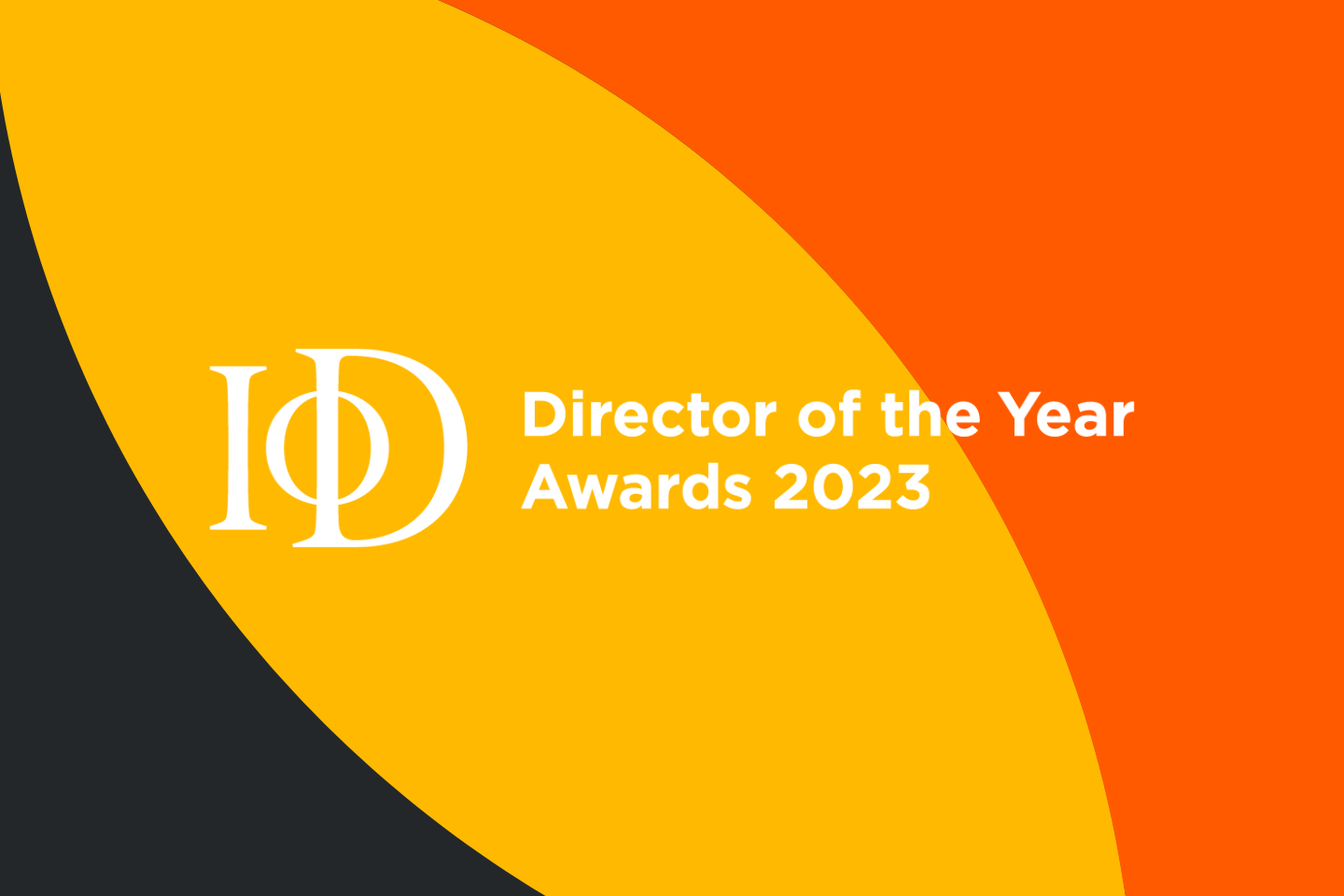 Director of the Year England 2023 – Save the date
Awards Ceremony 29th September 2023 at 116 Pall Mall - tickets coming soon.
Preparations for the IoD's Director of the Year Awards Ceremony 2023 are well underway in England, with the judging phase of the competition nearly complete.
Shortlisted finalists (to be announced late Spring), guests, members & non-members alike will be given the opportunity to attend a special awards ceremony evening on 29 September at IoD headquarters 116 Pall Mall, in the heart of the capital.
In a change from previous tradition, this year the IoD English regions have combined to create three super regions – the North; Midlands and the East; and the South. What remains the same – this year and every year – is our commitment to highlighting our most inspiring directors and the work they do in showcasing the market and people in their area, through innovative business ideas, good governance practices and employee support.
These awards are about people, not profits, and celebrating those who celebrate others. Finalists from each super region will be given early-bird access to event tickets, with anticipated release in June.
As a reminder there will be awards in each of the following categories:
SME (up to £50m turnover)
Innovation
Young & Start-up
Family Business
Equality, Diversity and Inclusion
Third & Public Sector
Non-executive
Sustainability
Chartered Director
Save the date for an unforgettable evening and keep an eye on this page for the ticket launch. To be one of the first to know when the tickets go live, please email; [email protected]
To give this year's awards the support they need to flourish, we are still seeking partners to help us bring the event side of the programme to life. We would be keen to hear from you if you are interested in discussing sponsorship of these prestigious business awards.
For all sponsorship enquiries please email; [email protected]
Join us
Connect with other directors, develop yourself and influence the people that matter.
Free registration with IoD
Stay up-to-date on issues that affect directors and get access to free resources.