31 May 2022
Online
Networking
IoD East of England
Digital Transformation
Enabling Better Directorship
Digitally Enabling Government and Business in a Post-COVID-19 Landscape
A focus on the enabling technologies to leverage efficiencies in business processes.
Overview to session:
What is 'Digital Transformation?
The impact of remote working on UK Business - challenges, benefits and opportunities: Challenge on a work-life balance of being 'always-on'
The diminishing geographic and logics
Automating repetitive tasks with digital workflows
Challenges of working post-COVID-19
What is the 'new normal' for work now?
The importance of good data and systems for digital working
What's next? The impact of technology and a 'digital' approach to working practices
Speakers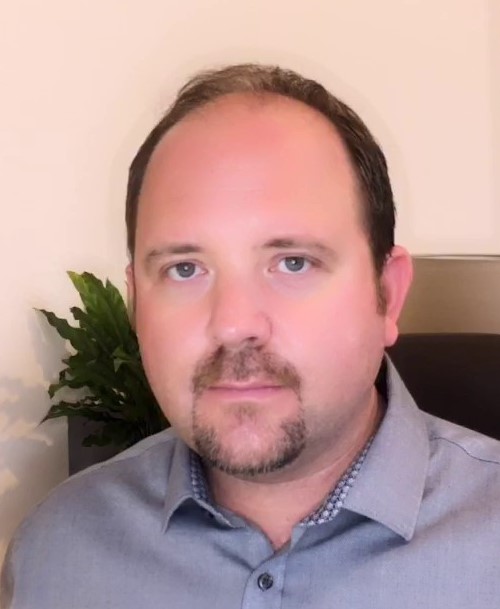 Steven Eglinton
Steven Eglinton BSc (Hons), FBCS, FCart.S, MIoD, MIAM, MPWI
Current roles:
Advisor in Asset Management Systems, World Bank
Principal Tutor in BIM, Institution of Civil Engineers (ICE)
Global Tutor in BIM, British Standards Institution (BSI)
Tutor in BIM, Chartered Institute of Building (CIOB)
Director, GeoEnable Ltd (inc Asset:Enable and BimEnable)
Immediate Past-Chair, BIM4 Infrastructure UK – part of the UK BIM Alliance
Steven is a very experienced geospatial information management and digital transformation specialist with 20+ years' experience of strategic definition, project management & hands-on solutions implementation, particularly within the physical asset management, Built Environment and Natural Environment sectors.
His background is in mapping, Geospatial solutions and GIS, but now consults on project and asset information management and modelling in the widest context. Most often Steven works with Central Government as well as Architecture, Engineering, Construction, Owner Operator (AECOO) and asset management clients, including such as rail infrastructure companies, engineering, utilities companies and property developers.
Summary of Experience
• 20+ years' experience in Information Management, Digital Construction, Digital Engineering and BIM
• Information Management leadership in public, private and third sectors
• Corporate Geospatial Solutions
• Corporate Data Management and Business Intelligent
BIM Tutoring Roles
• ICE BIM Implementation - Putting People First (Author and Principal Tutor, 2015 to present)
• ICE BIM for Infrastructure (Guest Tutor, 2015 to present)
• Creator and Tutor of 'BIM 101' and 'BIM for Geospatial Professionals' (2014 to present)
• Author and Tutor of many bespoke BIM Training courses in the UK and across Europe e.g. Transgaz, Romania
• BSI BIM Training courses Globally and UK (BIM Tutor, 2017 to present)
• CIOB BIM Training (Guest Tutor, 2018 to present)
Industry Leadership Roles
• Chair, BIM & Digital
Join us
Connect with other directors, develop yourself and influence the people that matter.
Free registration with IoD
Stay up-to-date on issues that affect directors and get access to free resources.