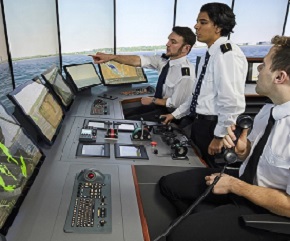 17 May 2022
In-person
CPD
IoD Hampshire & IoW
The Digital Transformation in business: Experience the Solent maritime simulator
Experience the Solent maritime simulator
IoD Hampshire & IoW: The Digital Transformation in business: Experience the Solent maritime simulator
PLEASE CONTACT [email protected]m FOR ANY LAST MINUTE BOOKINGS
We are staging a 'digital transformation in business' event at Solent University where IoD members and guests can experience its state-of-the-art maritime simulator which is used to train maritime professionals. It is the UK's largest ship and port simulation centre and this is your chance to climb aboard.
Many businesses have undergone digital transformations during Covid-19 to enable employees to work remotely, mostly from home, and employers are being urged to work with universities to develop a skilled and digital savvy workforce post-pandemic. IoD Hampshire and Isle of Wight has partnered with Solent University and Hampshire County Council to show how employers can work with universities to develop a highly skilled and digital-first workforce.
Guest speakers will take part in a panel discussion on how digital transformation has been embraced by their organisations. They include Aileen Ryan, chair of IoD Hampshire and Isle of Wight. Aileen will be joined by Caroline Walsh, director at Solent Business School; Carey Moore, Regional Director of Corporate and Commercial Banking at NatWest; and Kunal Anand Head of Maritime Professional Courses at Solent University, Southampton.
During the course of the evening guest speakers will take part in a Q&A panel discussion on how digital transformation has been embraced by their organisations. Please see details of speakers and panellists below, along with the link to book your tickets for this event.
Refreshments will be served during the evening. We look forward to welcoming you aboard!
Speakers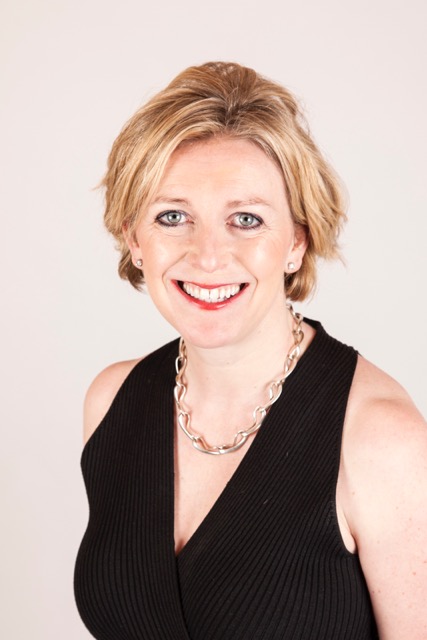 Aileen Ryan
Aileen's executive career spans semiconductor and software engineering in both operations and strategy roles.
Most recently she held the joint role of Chief Strategy and Chief Operating Officer at UltraSoC, a Cambridge-based VC-backed company which enables predictive, real time behavioural insight and control in a hyper-connected world of smart machines. She was instrumental in growing the business and guiding it to successful acquisition by Siemens, where she now serves as senior director of portfolio strategy.
Earlier in her career she spent time in senior roles with a variety of firms including Huawei, Motorola and Alcatel. She is widely recognized as a leader in the global communications industry and has been named by Silicon Republic as one of the top 25 Irish leaders in the Sci-Tech world.
Aileen serves on the editorial advisory board for VanillaPlus and IOTNow publications, and is a regular speaker and moderator at events globally.
Aileen holds an M.B.A., an M.Sc. in Computer Science, and a Bachelor's degree in Electrical & Micro-electronic Engineering and is actively pursuing the IOD Chartered Director qualification.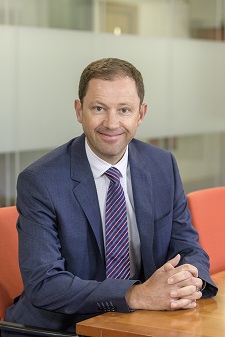 Carey Moore
Carey Moore is the Regional Director of NatWest Corporate & Commercial Banking in Solent, where he returned 'home' to in 2017 after 8 years London-based undertaking various senior management roles. Carey's career with NatWest spans over 30 years, predominantly in the corporate & commercial segment – and his leadership experience includes roles leading regional and national teams responsible for relationship management, leveraged finance, problem debt management, customer experience and performance management. Born and raised in Southampton, Carey's passion for seeing Solent Region and its communities thrive has led him to build strong connectivity within the local ecosystem and business leadership – and he currently sits on the Solent LEP Skills Advisory Panel and the Solent University Business School Business Advisory Board. He is also a governor at Mount Pleasant Junior School, which is located in the heart of the city. Away from work Carey's interests include playing golf, walking, music, reading and watching his son on the footy field.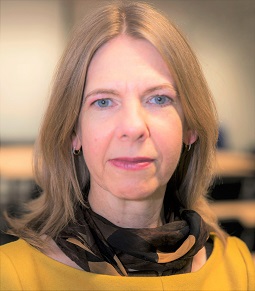 Caroline Walsh
Caroline is Director Solent Business School and proud that as well as holding the Small Business Charter award we are ranked Top 30 UK for Business Management and Marketing (The Guardian Best UK Universitues Guide 2022).
A marketing expert and former media industry business development director, Caroline began her academic career when she joined the University of West London Business School, building successful partnerships here and at University of Roehampton. Prior to this, Caroline worked in management and marketing, latterly as Business Development Director for TEQUILA, a marketing agency, part of Omnicom's TBWA global communications group.
Caroline is excited by the important role the University can play in supporting the local and national economy during these challenging times. Solent launched its Business Recovery Commitment earlier this year and she is keen to look at ways in which the Solent Business School can enable student success and work with and alongside the business sector - providing practical help, smart thinking, research and knowledge exchange. This includes through the innovative Govt funded Help To Grow Management scheme as well consultancy, degrees and apprenticeships.
Join us
Connect with other directors, develop yourself and influence the people that matter.
Free registration with IoD
Stay up-to-date on issues that affect directors and get access to free resources.