Insurance – A chance to test out exactly how creative you can be with the truth
Navigating commercial insurance and ensuring best value.
We all know commercial insurance is vital and we have to have it. We all know if feels expensive but also fear being underinsured if we have to make a claim. But often we have no idea how to ensure we get it right
This session will give you a series of tips and suggestions to make sure you always have the right cover at the right price – especially if you have to make a claim
Its that time of year again when the commercial insurance renewal lands on your desk.
You'll probably fall into one of two groups
The first group – you've been preparing for this moment for the preceding 3 months – you've been through your policy with a fine tooth comb, checking cover limits, confirming that the policy wording is there to help you in times of a claim rather than be a reason not to pay out, you have up to date values on all the key business elements, plus you've had 3 other quotes in from other brokers – you're ready!
Or, like most of us, you'll fall into this group You open it tentatively, knowing its likely to have gone up - despite not having claimed for what seems years and years – all you really want to see is an increase that isn't too painful.
You then have a few short weeks to go backwards and forward with your broker to see if there is anything you can do to reduce the cost, before agreeing to the increase and putting it to the back of your mind for another 12 months.
This session will help you navigate the often complex world of insurance, providing you with insights and advice to ensure you pay the right price and more importantly that cover is right for you and your business
Speakers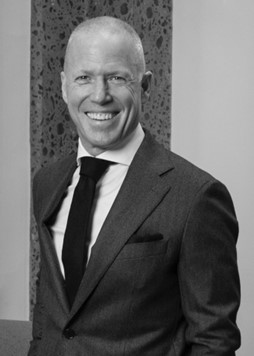 Jonathan Payne
Ove the past 20 years Jonathan Payne held executive positions in sectors as diverse as luxury retail, 3rd sector, IT and Insurance.
As Head of Retail Operations he oversaw the integration of Goldsmiths and the Mappin and Webb group, eventually becoming The Watches of Switzerland Group, as Sales and Operation Director at Holland and Barratt he headed the retail team charged with growing and expending the health food and supplement market.
He then worked as Managing Director for 2 independent jewellers
Recently, as Executive Director for Social Bite, he helped bring a more commercial mindset to a highly entrepreneurial charity.
He now advises and supports businesses in the IT, fashion and Insurance sectors (with Affinity Brokers)
Join us
Connect with other directors, develop yourself and influence the people that matter.
Free registration with IoD
Stay up-to-date on issues that affect directors and get access to free resources.