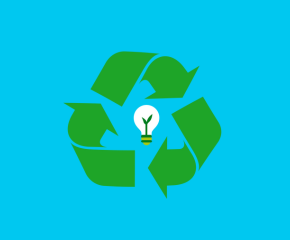 28 Sep 2023
In-person
Networking
Behind the scenes at Recycling Lives
Exclusive 'behind the scenes' tour of Recycling Lives, Preston
Explore the impactful work of Recycling Lives through an exclusive behind-the-scenes tour.
For Recycling Lives, 'good business' means success and profitability on a social, environmental and commercial basis.
The charity rehabilitates homeless people and supports ex-offenders into full-time employment. It helps disadvantaged people to build better lives by providing support, training and employment opportunities within its nationwide network of recycling sites.
It believes in second chances where resources are re-purposed and futures rebuilt.
The charity can point to some humbling success stories and its commercial recycling business, set up to support the charity, has just been awarded BCorp status.
Join us for a members only tour of the charity's Preston office. The event will be hosted by Martyn Jones, chair of IoD Lancashire.
Hear from Alasdair Jackson, CEO of Recycling Lives and IoD member, about what BCorp accreditation means to the charity and why environmental, social and corporate governance is at the heart of everything they do.
Donation Fee: £10 (All proceeds go to the charity)
Join us
Connect with other directors, develop yourself and influence the people that matter.
Free registration with IoD
Stay up-to-date on issues that affect directors and get access to free resources.