Black Country curry club
*Please book via the external link in the event page*
Black Country Curry Club is held at the Fiver Rivers and hosted by IoD Black Country Chair Paul Wood and Phoenix Host Director Charlene Wall from Manor Properties.
Costing just £29.50 per person including the booking fee, this networking lunch club includes a welcome drink and a 2 course lunch with a drink with your meal (vegetarian options are available upon request).
The lunch club is an informal event that we have opened up to all professionals and business owners across all industries and specialties. At this networking club, you will be able to meet new people, establish a business relationship, find and maybe even create your own business opportunities and potentially even find partners for future ventures either related to your business.
This event is taking place on Thursday 15 June, at 12pm - 2:30pm.
This event is hosted by Phoenix Business Club
Speakers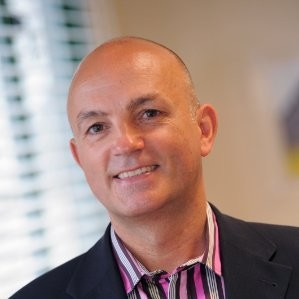 Shaun Aldis
Shaun Aldis is the Chief Executive of Wolverhampton Homes, which is responsible for the management of around 21,000 properties on behalf of the City of Wolverhampton Council.
Shaun has held both operational and senior management positions across both housing and asset management during his lengthy career in the social housing sector, and as Chief Executive, he has successfully realigned the business in clear support of the priorities set by the city council and the 'one city' agenda.
His knowledge and experience has been instrumental in driving a number of initiatives including the management of the Decent Homes programme, the award-winning Heath Town regeneration programme and achievement of the Stonewall Bronze Employer award for LGBT+ inclusivity.
Join us
Connect with other directors, develop yourself and influence the people that matter.
Free registration with IoD
Stay up-to-date on issues that affect directors and get access to free resources.